18*56 135-32-11210 Track shoe bolt nut 12.9 track chain bolt nut
price
US $0.18 - US $1.00 / pieces
P18*56 Excavator track shoe bolt 12.9  track chain bolt nut 135-32-11210
Track Shoe bolt nut 135-32-11210
Description
135-32-11210 track bolt, 135-32-11210 hitachi bolt
Production condition
100% new
Meterial of 135-32-11210
40cr steel
Color:
Black
Grade of 135-32-11210
12.9

Weight of 135-32-11210

0.23 kgs
Parameter of 135-32-11210
Bolt length---56 mm
Body dia---18 mm
Thread---1.5 mm
MOQ of 135-32-11210
100 pcs
Oem no.
135-32-11210
Fit excavator
Komatsu PC200-3 EX200
Packaging of 135-32-11210
100 pcs bolts and nuts in a brown box
Stock situation of 135-32-11210
In stock
Images of 135-32-11210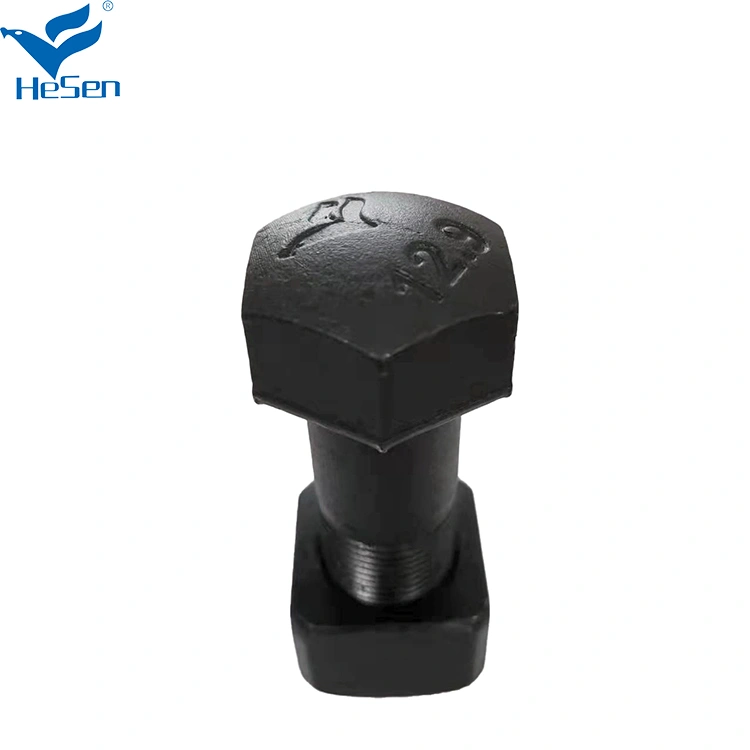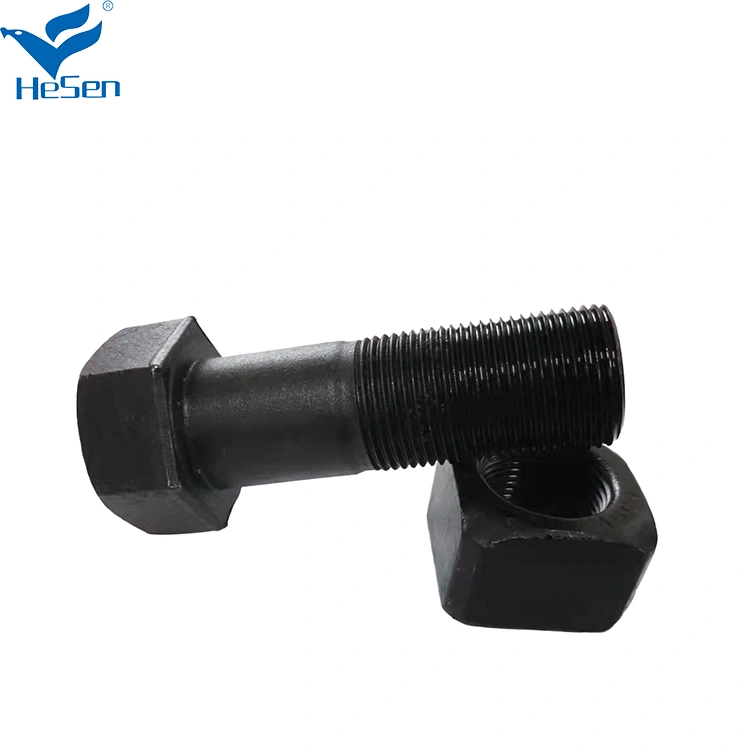 Size of 135-32-11210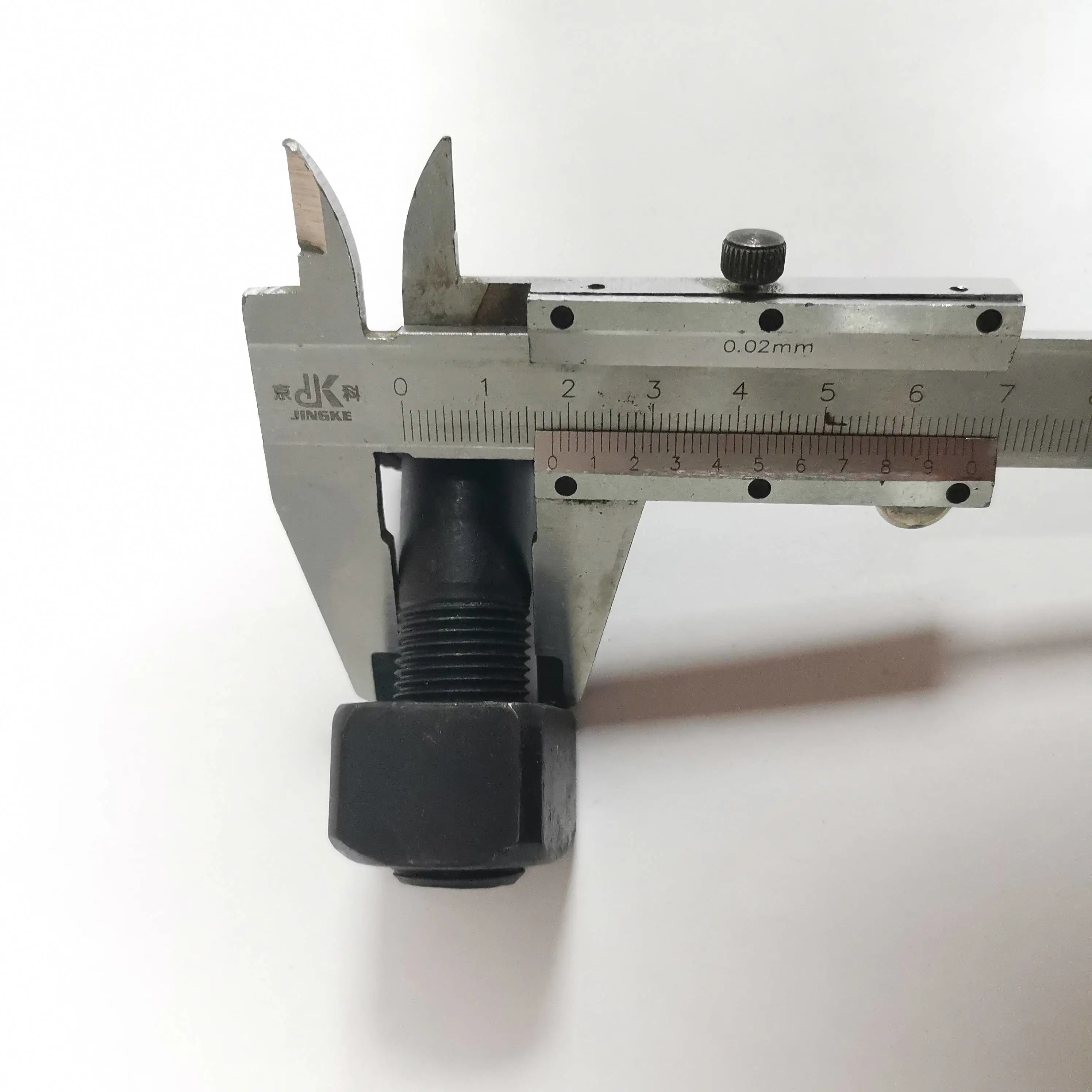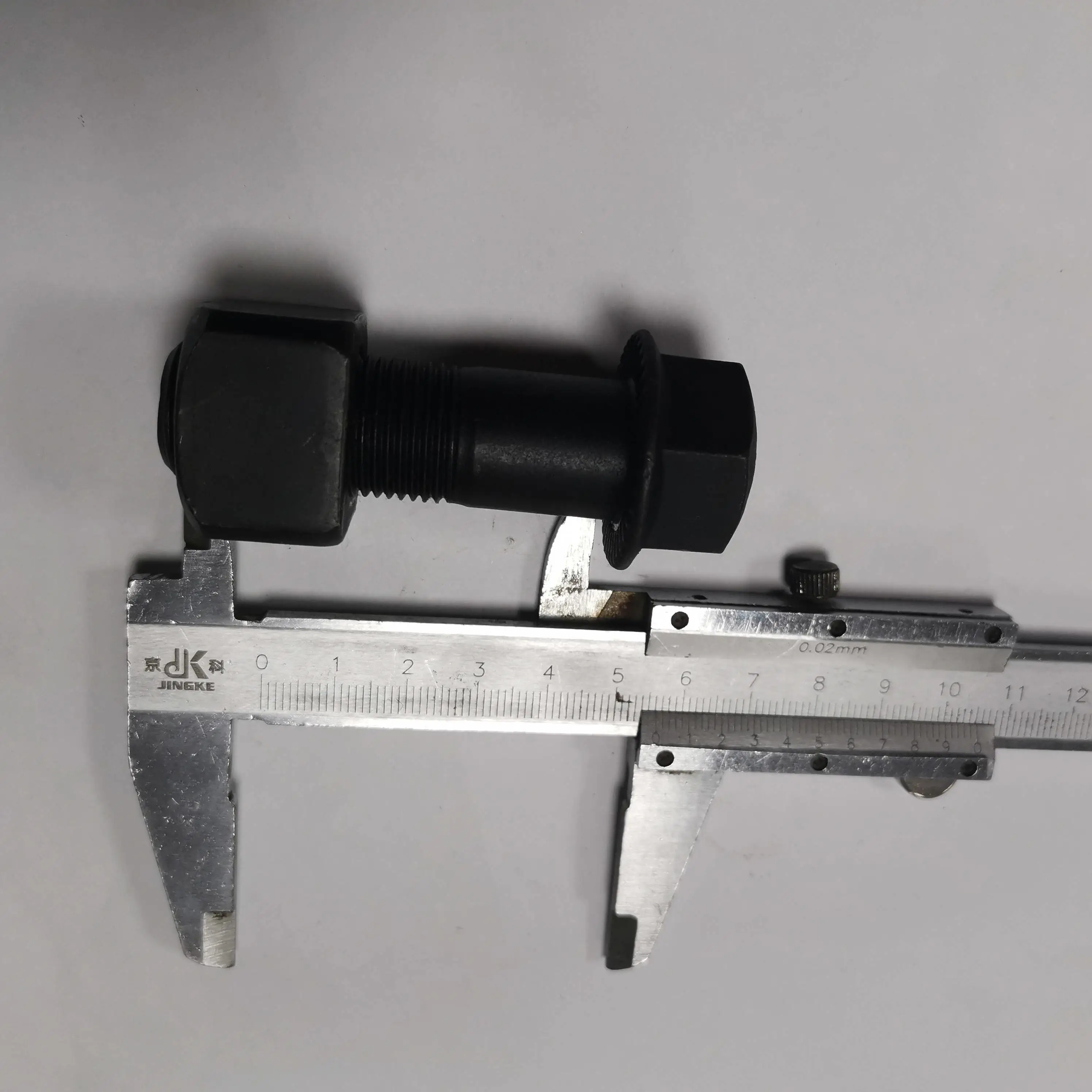 More Excavator Track Bolts like of 135-32-11210 you would like to know
| | | |
| --- | --- | --- |
| Description | Part number | Measurement |
| Excavator Track Bolts | 8H7504 | 1/2"UNF-20X38 |
| Excavator Track Bolts | R24688 | 1/2"UNF-20X40 |
| Excavator Track Bolts | 2A3223 | 1/2"UNF-20X47 |
| Excavator Track Bolts | 4K7038 | 9/16"UNF-18X42 |
| Excavator Track Bolts | 7H3596  CR429 | 9/16"UNF-18X51 |
| Excavator Track Bolts | 5P4684  CR3623 | 9/16"UNF-18x73 |
| Excavator Track Bolts | 5A3187 | 9/16"unf-18x76 |
| Excavator Track Bolts | CR3707  8U2703 | 5/8"UNF-18x46 |
| Excavator Track Bolts | 7H3597 | 5/8"unf-18x51 |
| Excavator Track Bolts | CR1251 | 5/8"unf-18x54 |
| Excavator Track Bolts | 9G3110  AC226 | 5/8"unfx57 |
| Excavator Track Bolts | 3T8601  CR4357 | 5/8"UNF-18x67 |
| Excavator Track Bolts | 9G8592  CR5573 | 5/8"unf-18x83 |
| Excavator Track Bolts | 5A4104  3P2274 | 5/8"unf-18x89 |
| Excavator Track Bolts | 3T8580 | 5/8"unf-18x91 |
| Excavator Track Bolts | 7H3598   | 3/4"UNF-16X61 |
| Excavator Track Bolts | 6V1792  CR4441 | 3/4"UNF-16X61 |
| Excavator Track Bolts | 1S8804 | 3/4"UNF-16x63 |
| Excavator Track Bolts | 7F8619  CR331 | 3/4"UNF-16X70 |
| Excavator Track Bolts | 1061642 | 3/4"UNF-16X75 |
| Excavator Track Bolts | 6V1793  CR4440 | 3/4"UNF-16X81 |
| Excavator Track Bolts | CR5444  1070719 | 3/4"UNF-16X99 |
| Excavator Track Bolts | 5A7524  1D1295 | 3/4"UNF-16X102 |
| Excavator Track Bolts | 9S1838  CR3326 | 3/4"UNF-16X105 |
| Excavator Track Bolts | 2P9670  CR3119 | 3/4"UNF-16X112 |
| Excavator Track Bolts | 6T1441  CR4699 | 3/4"UNF-16X124.5 |
Shipment Package of 135-32-11210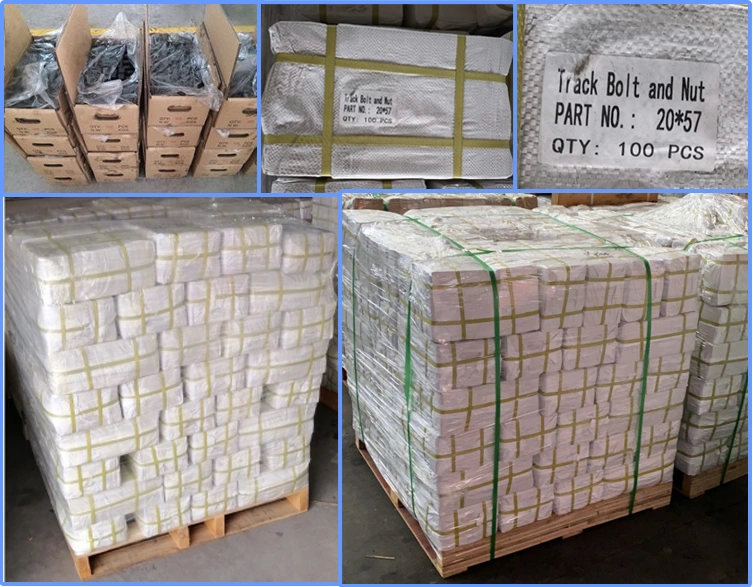 Company Information

Quanzhou Hesen Machinery Industry CO., LTD.,One of 17-years experienced industry and trade company. Bolts & Nuts,Track Links And Track Shoes are our main items. We already built business relationship with most of countries, including Malaysia, India, Thailand, Indonesia,Russia and so on.



Our Services

1.We provide the product 3 months guarantee from the ship date.

2. We have advanced technoledge and 100% testing before delivery.

3. Quick delivery and competitive price.

4. The larger quantity you order, the better price and faster delivery we can supply.

5. We have a professional team to offer professional service for you.

6. We can offer used and new,oem,good quality made in china parts to you.

7. The parts will give weight,price when quotation.

8. Genuine parts stock pictures will send before order.

9. All parts can check with part number,all parts can order follow part number.

10. Safe packing to protect the goods, such as wooden box, Iron sheet for our parts.

11. Small quantity and Sample order can be accepted.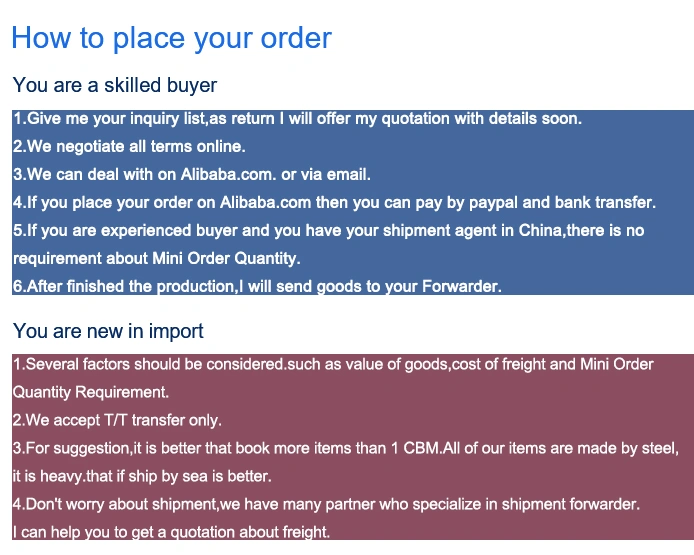 FAQ

1. Who are we?

We are a manufacturer that based in Fujian, China, start from 2004,sell to Domestic Market(73.00%),South Asia(11.00%),Southeast Asia(10.00%),Eastern Europe(6.00%). There are total about 51-100 people in our office.

2. How can we guarantee quality?

Always a pre-production sample before mass production;

Always final Inspection before shipment;

3.What can you buy from us?

Bolt And Nut/Tooth Pin/Track Link/Track Roller/Top Roller/Idler/Sprocket/Bush/Pin/Track Bush/Track Pin

4. Why should you buy from us not from other suppliers?

A: We are 30-years-old manufacturer in excavator spare part business.And have been in trading for more than 20 years.We are experiened that can offer you the professional services.

B: There are two warehouse we have,they are located at Guangzhou and Fujian China.They are total 4000 square meters. it means many item are in stock and we provide storage services.

C: As a manufacturer, we can offer you a more competitive price and the hight quality.

5. What services can we provide?

Accepted Delivery Terms:  FOB,CIF;

Accepted Payment Currency: USD,CNY;

Accepted Payment Type:  T/T;

Language Spoken: English,Chinese